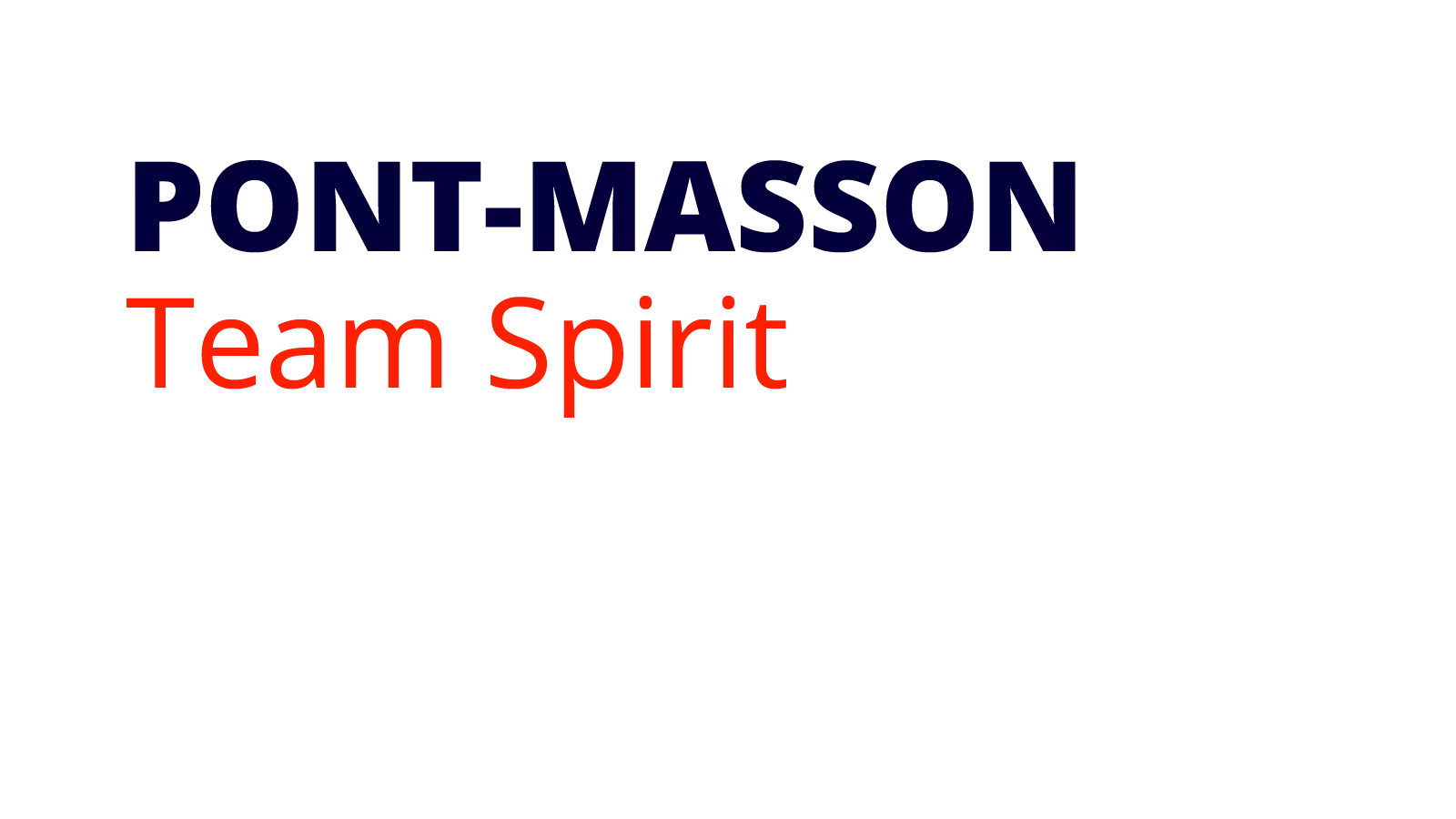 Working at Pont-Masson means being part of a dynamic team that cares about everyone's well being. We offer a stimulating work environment in which your skills will be valued and developed. We are committed to helping you grow as an individual and as an expert. We are seeking your contribution to organizing work and improving our services because we believe that by working together we can offer more.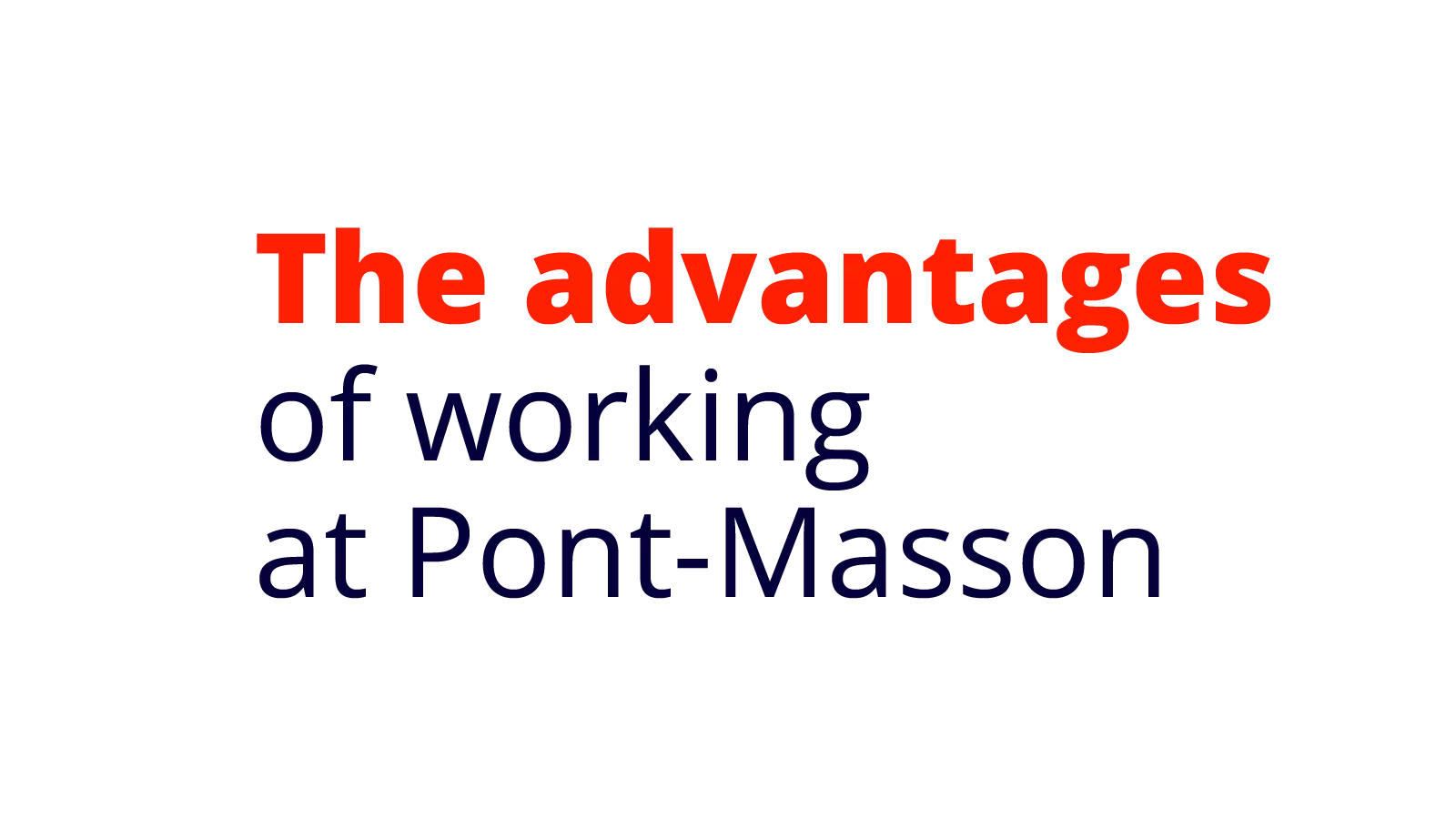 Committed to offering our employees the best working conditions, we have implemented competitive compensation and social benefit packages. We offer group insurance, rebates on our products and services, an incentive plan, a group RRSP, an employee and family assistance program, sick leave, working remotely and much more.
Discover the advantages
Employee prices
We offer a substantial rebate to all our team members on store products, construction material and hardware.
Health and safety
Because we advocate for a safe working environment, we have strict prevention and work integration programs to prevent accidents.
RRSP
We offer our employees a registered retirement savings plan with employer contributions.
Work-life balance
Work-life balance is very important to us which is why we offer flexible hours that are adapted to families, students and pre-retirees.
Competitive wages
We are proud to offer competitive salaries with an annual review, an incentive program and bonus plan.
Community involvement
Every year we support local organizations and associations in our region by contributing material, time and money.
Work boots and clothing
All employees benefit from an annual budget allocation for purchasing work boots and clothing.
Group insurance
Our group insurance plan includes medical, dental, life, disability and vision. 50% of the premiums are employer-paid.
Continuing education program
In the interests of maintaining high standards of expertise and knowledge, we offer our employees in-house and external training and certification.
Career development
Given that we are a growing business, we invest in our personnel by offering a number of opportunities for advancement and promotion.
A growing business
Based in Québec, we provide service to a large part of the province along with our Ontario stores. Over the last decade, we have experienced remarkable success resulting in ongoing growth.
A pleasant work environment
At Pont-Masson, our great team spirit is what works. Based on in-house satisfaction surveys, the environment is pleasant and our employees enjoy coming to work.
Testimonials from our recruits
Don't take our word for it, read what our employees have to say about their experiences at Pont-Masson!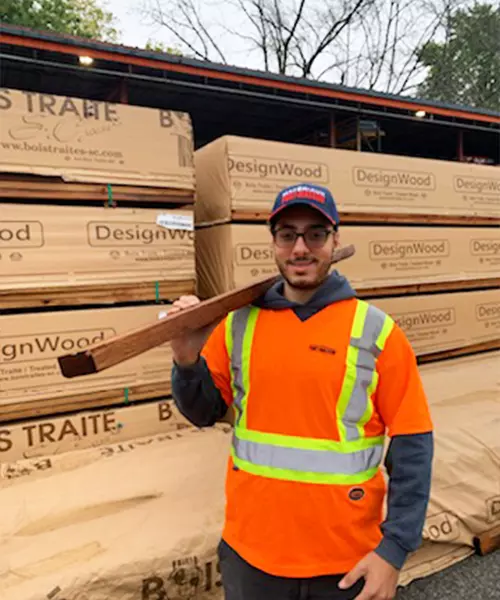 Ebrahim
Assistant-contremaître
Our great team and the inspiring work environment are what I like about working at Pont-Masson. The company offers multiple opportunities. I started as a yard clerk, then I became an order preparator and now I am the weekend assistant foreman. I am also a student and Pont-Masson really helps balancing school/work scheduling. During my time at work, I've learned to work well in a team and I've developed my customer service skills.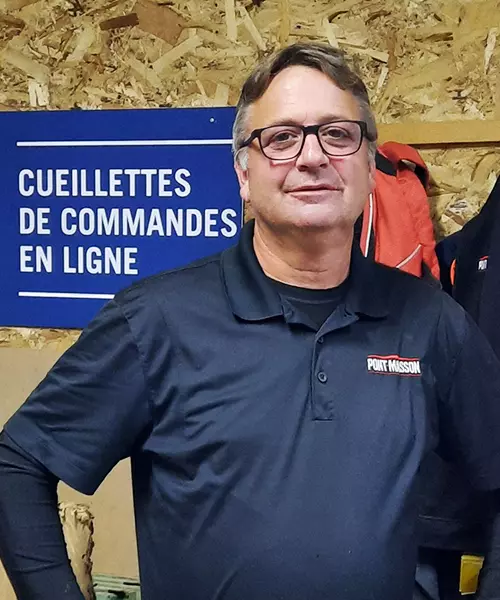 Jean-Yves
Responsable de la réception de marchandise
The receiving position is filled with interesting and simulating tasks. There is a great fellowship at Pont-Masson. The company cares for its employees and offers many benefits. I am proud to work for a company that has its headquarters in Quebec! It is really for those reasons that I would recommend joining our team.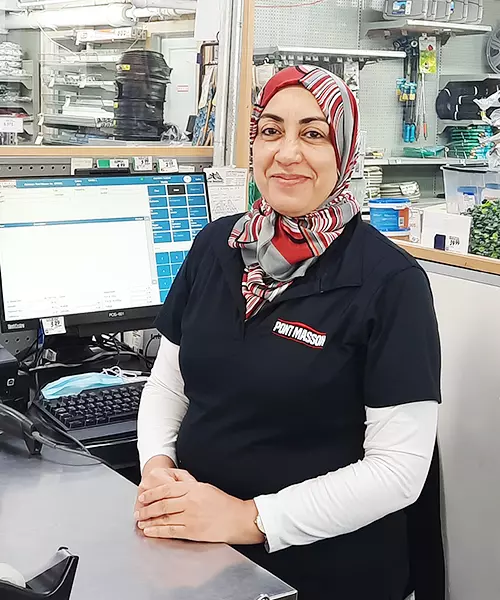 Naima
Cashier
While working here, I really developed my knowledge base, which let me become more versatile. I love the work environment; you can tell it's a family-owned business. It is a safe environment and there are opportunities for advancement, whether it's the position or the salary. The work schedule is flexible and teamwork is advocated. Since I was hired, I've learned a lot about customer service. I've also developed my capacity for decision making and my knowledge about billing and building materials.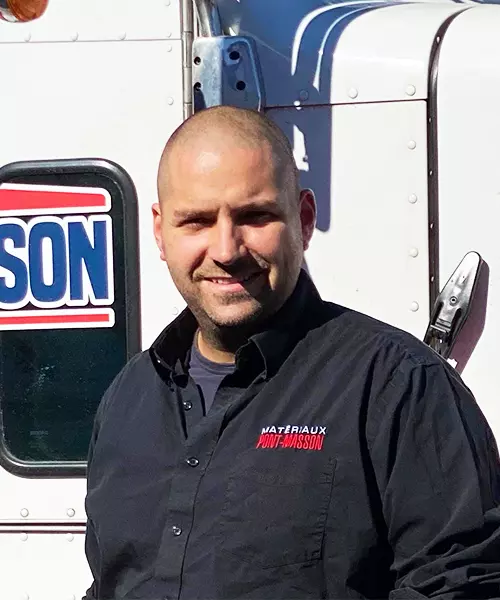 Roger
Branch Manager
I have learned a lot from my time here: how to drive a forklift, merchandise receiving, how to properly advise customers about construction materials, how to train new employees. I've learnt much about managing people; employees and customers. I've also developed my negociating skills. I've been offered lots of training and I am still learning every day.
I am proud to be working at Pont-Masson, because we are a very proficient team and our customer service sets us apart from our competition. I am proud of our team and the work we accomplish.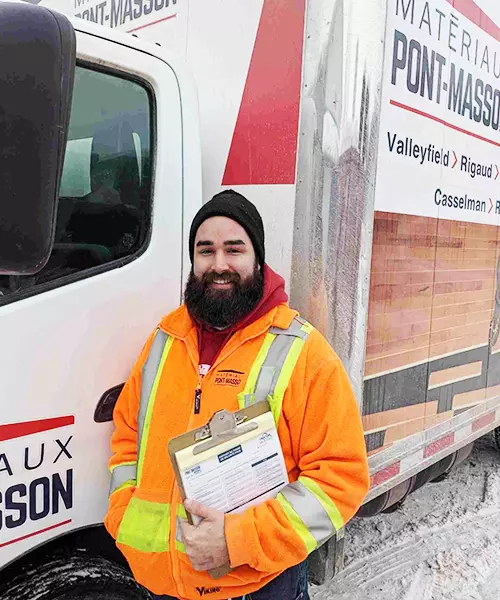 Alexandre
Class 5 delivery driver
What I like the most about my job is that every day I find myself doing things I would never have done normally. My job is like a small adventure! When I start in the morning, I've got no idea which merchandise will be loaded on my truck or where I'm heading out. As soon as I find out I can start plotting out an itinerary and estimate the delivery times. As time goes on, you learn to recognize the addresses and the customers, which makes it easier each subsequent time.
I would recommend joining the Pont-Masson team because the knowledge you gain in this line of work is something you can use in many other aspects of life. Because it's physical work, it helps me keep in shape and makes the days go by faster. Furthermore, we even get natural tanning in summer while working! Let's not forget to mention the incredible benefits we receive as well.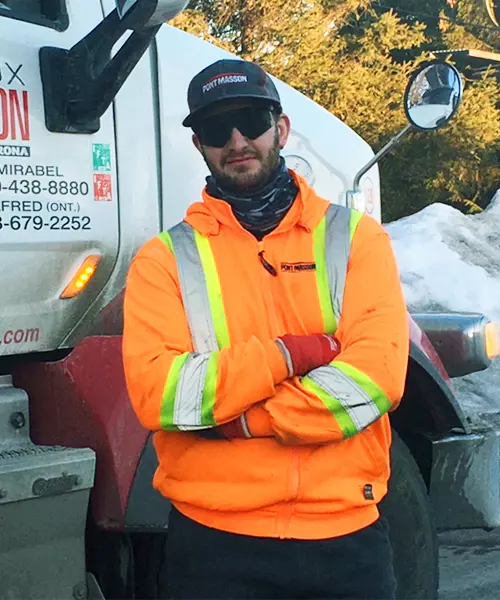 Benoit
Giraffe truck driver
Pont-Masson sets itself apart with its flexibility, its family friendly ambiance, work-family balance and scheduling on 3 or 4 days for drivers.
To be a good driver at Pont-Masson, one must show resourcefulness, be an early bird and be respectful of customers and co-workers. We also have to know how to deal with stress when necessary.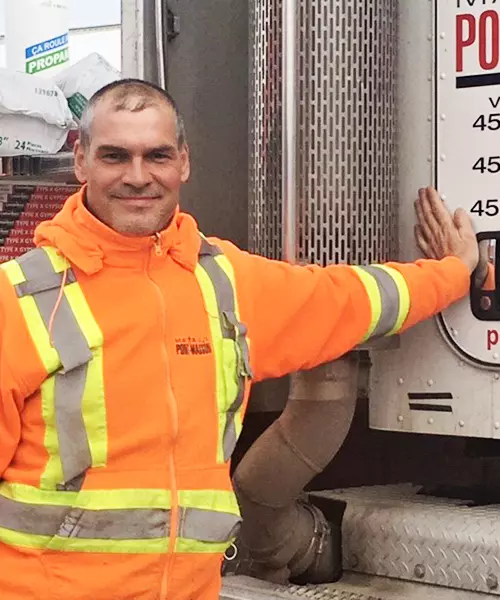 Dominic
Giraffe truck driver and trainer
What I prefer about the driver job is that each day is different! Where you deliver, who you deliver to as well as what materials are delivered all change. Through my truck's windows, I can see many locales and landscapes. My job, I would say, is rewarding and full of challenges. The ambiance at work is family oriented and very friendly. I would say we have great team spirit.